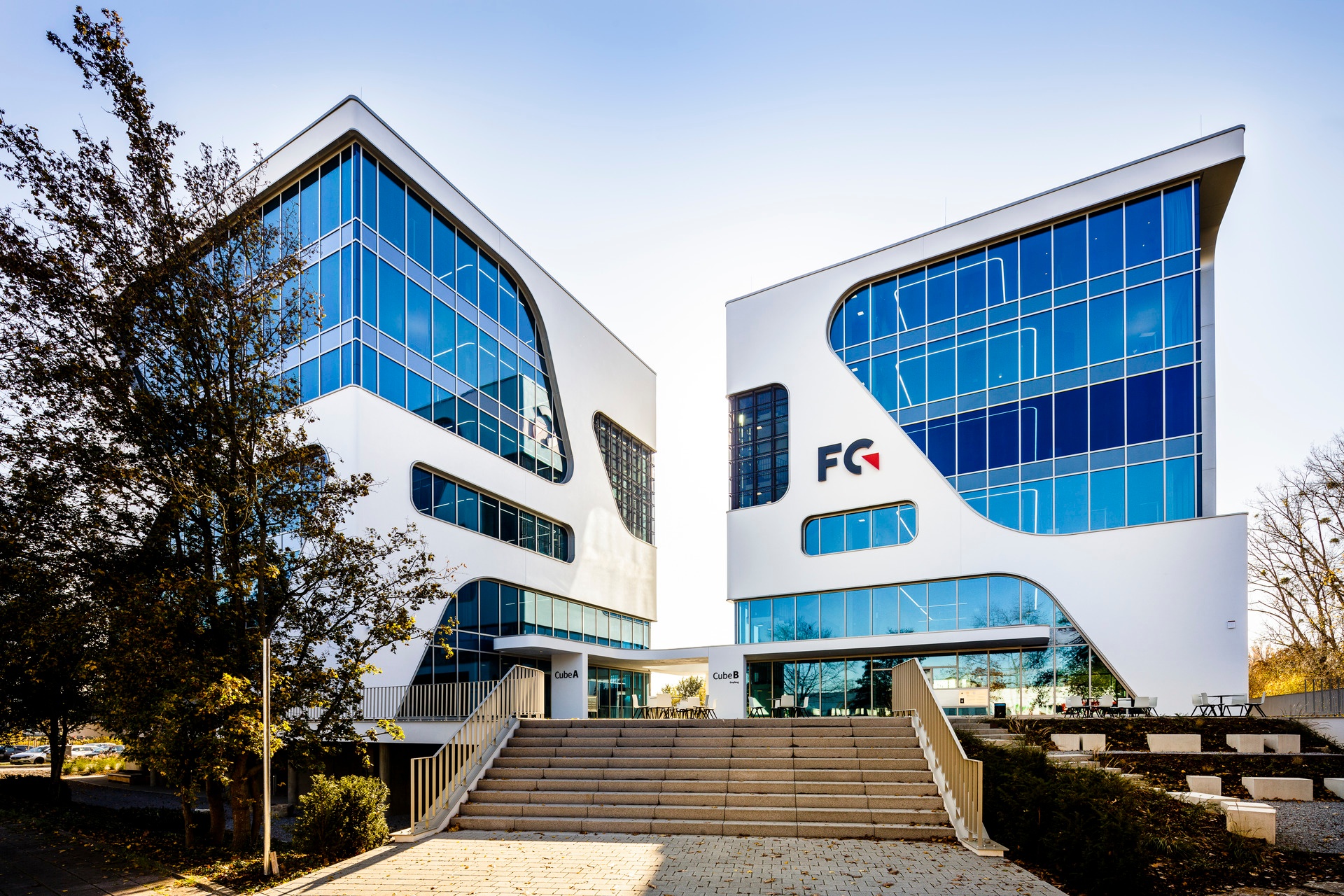 Annonce
FC Gruppe | FC Campus
Fotocredit: Stefan Marquardt, Oberursel
FC-Gruppe is a consultancy, controlling and planning firm that focuses on the real estate, construction, systems and energy sectors.
Of more than 350 employees, 100 are based in the new company headquarters in Karlsruhe. The others are spread across 13 additional sites throughout Germany. This allows the firm to stay close to their customers and their projects.
After a construction period lasting almost three years at the entrance to Karlsruhe, the new FC-Campus was ready in time for the company's 20th anniversary. Covering a gross floor space of 7,782 m², two opposing, cubic buildings were constructed, spanning six floors.
New company headquarters with unique technology raises the bar.
The sculptural office complex provides the perfect balance of design, user comfort and energy requirements through the combination of smart and state-of-the-art technology and modern architecture. The "smartphone" glass front is an architectural and technological highlight. The façade is the first in the world to be constructed with switchable liquid crystal windows. The film in the glass, usually used in smartphones, allows the exterior glass panes to be darkened using electronic controls. Consequently, just 13% of the sun's energy enters the building from outside, virtually eliminating the need for air conditioning in summer. 200 tonnes of glass were installed for the large fronts.
The glazed façade makes it possible to see outside from every floor, creating a pleasant, bright atmosphere inside. Open, spacious floor plans allow the flexible division of spaces, creating co-working areas, bistro and break areas, conference and seminar areas as well as central areas.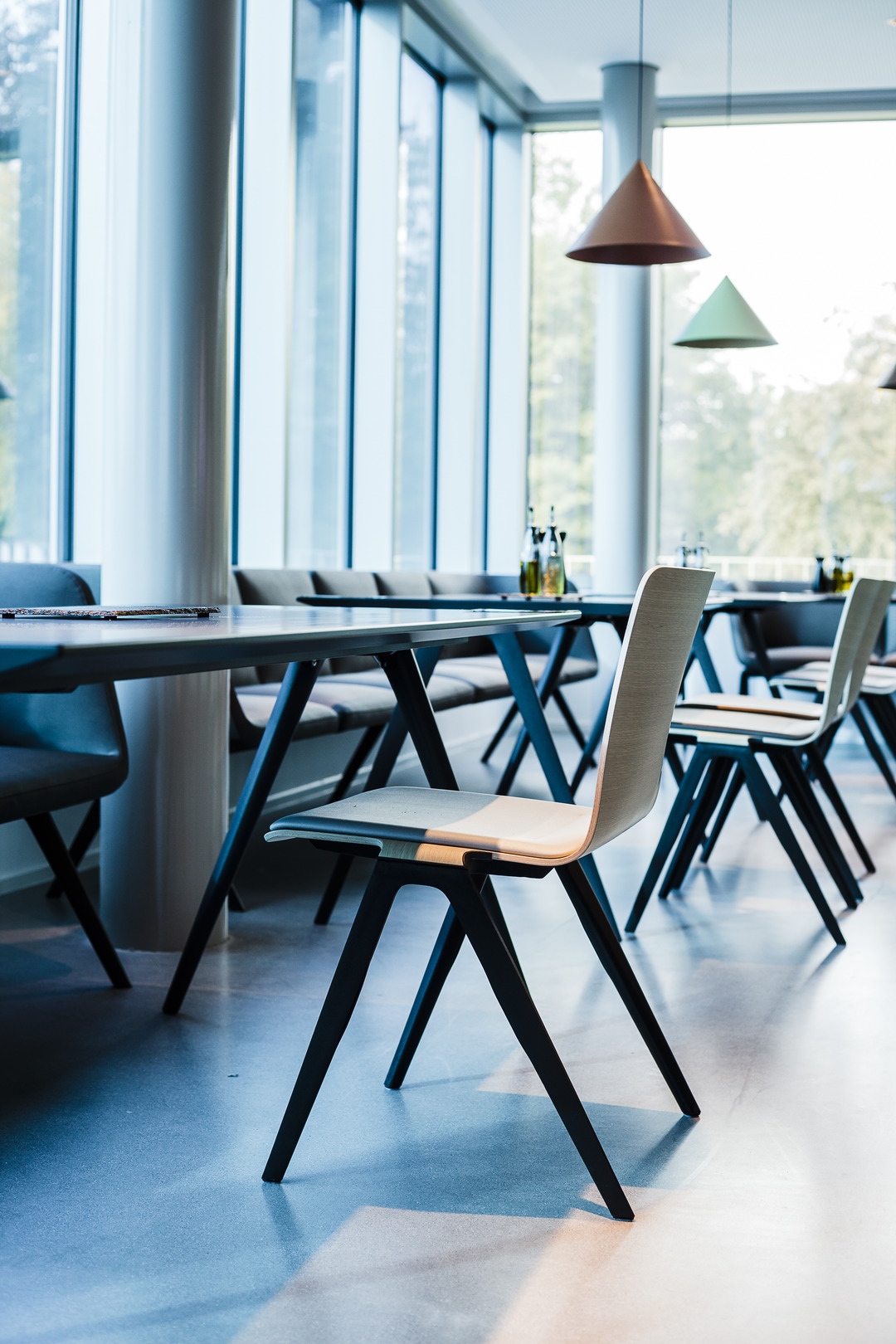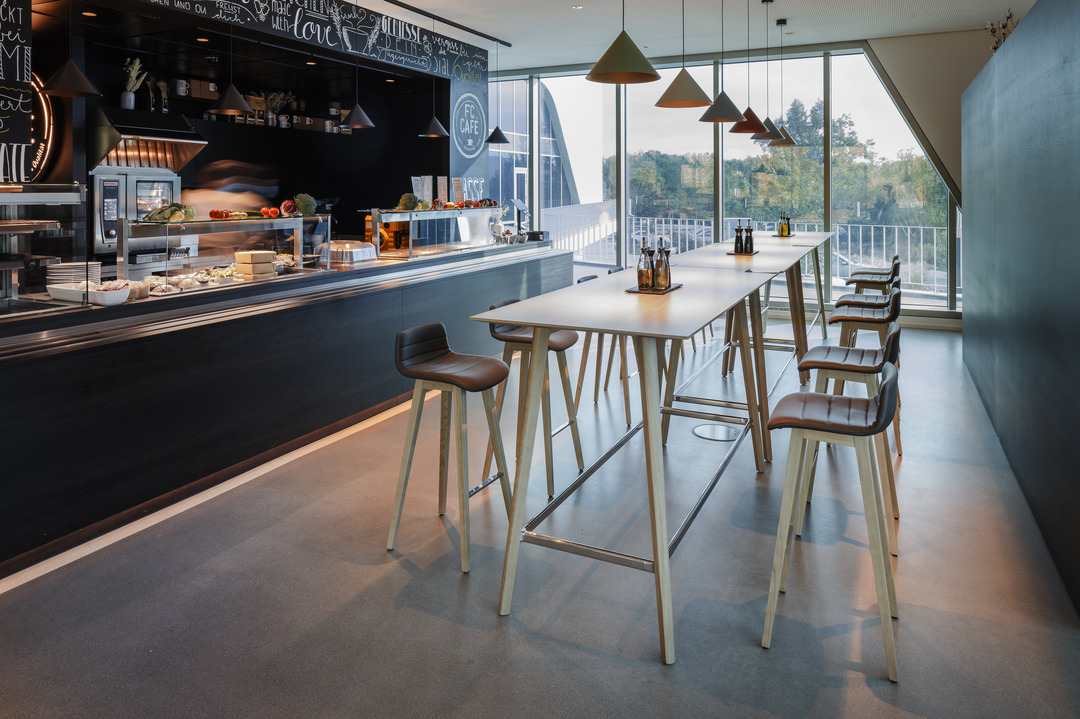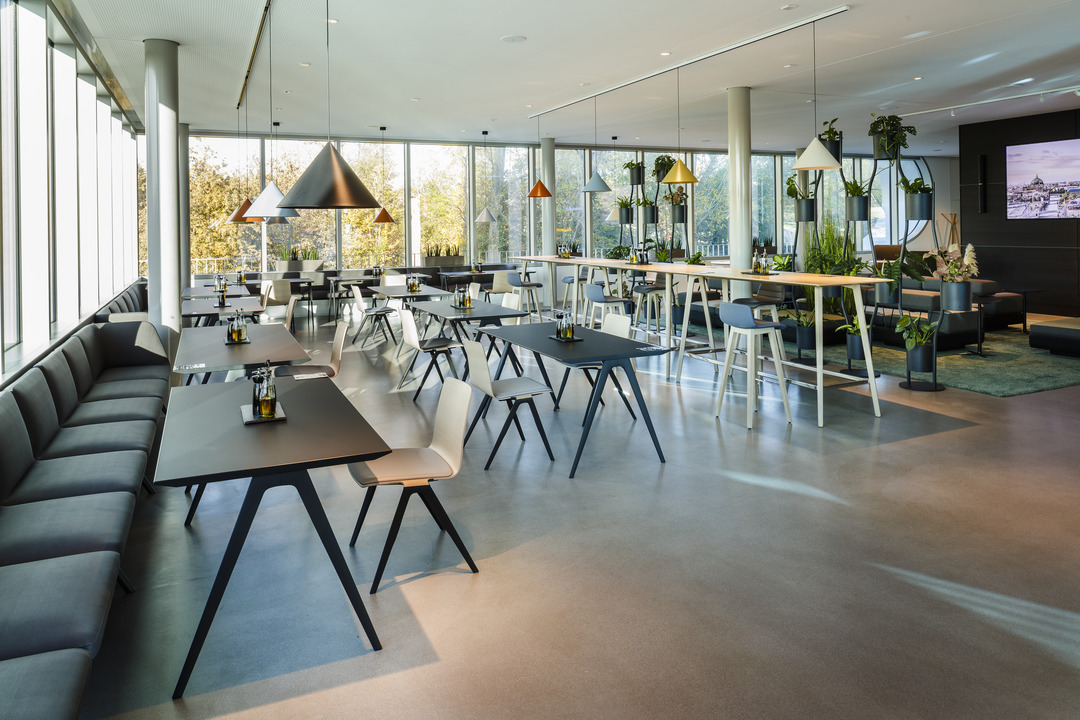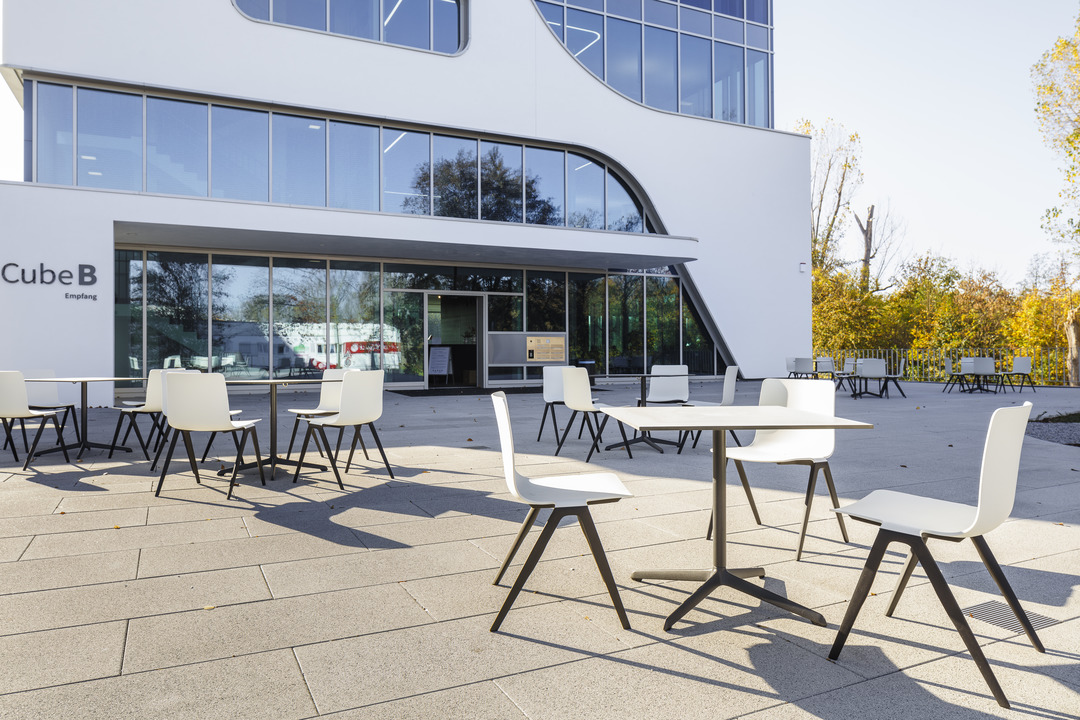 In the bistro, the A-Bench, A-Chair and A-Table, in combination with the fina club high table and fina wood bar stools, ensure that lunch breaks are comfortable. A-Chairs are even used together with weatherproof break tables in outdoor areas.

Meanwhile, the lounge areas promote relaxation. They are furnished with low and high-back variants of ray lounge and plot, which are complemented beautifully by plot and height-adjustable lift side tables. The greenery of the PARA VERT room divider adds the finishing touch to the pleasant ambiance.
Central areas and co-working zones that can be found on all floors feature plot and various hoc high tables and bar stools together with fina wood bar stools and break standing tables, plus banc cabin to ensure perfect working conditions.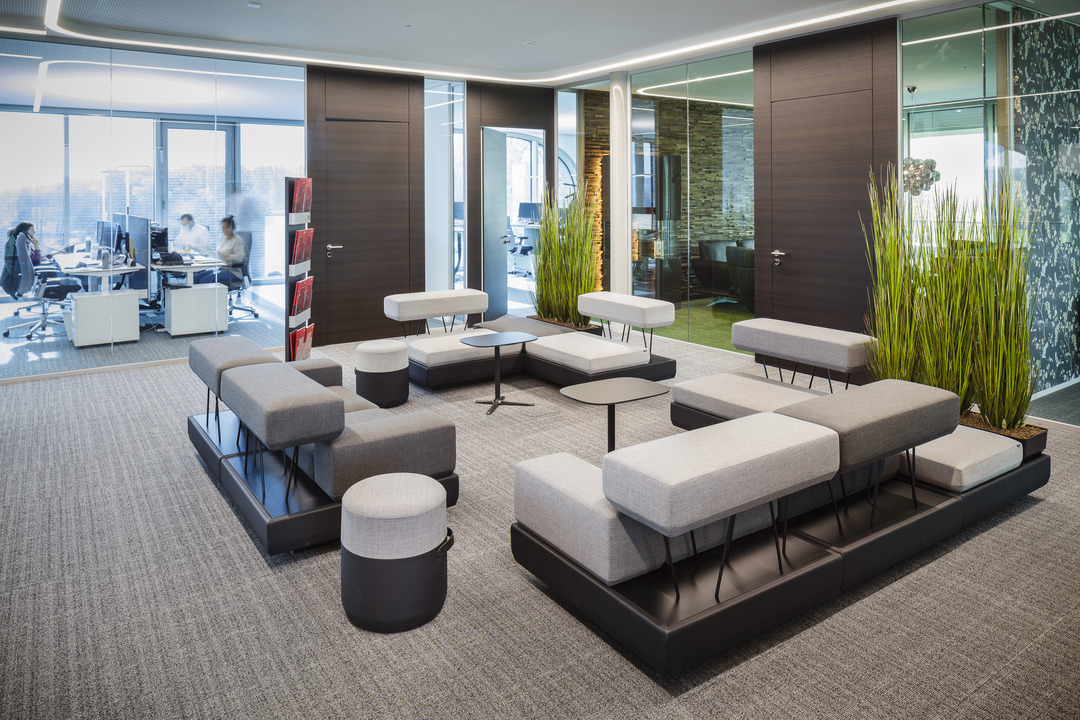 A-Chairs and A-Tables are put to use in the seminar and conference rooms. Mobile team partition walls with integrated screens can be brought in to provide media support.

What's more, the artemo lounge chair with matching ottoman and side table provides an opportunity to lie back and switch off briefly.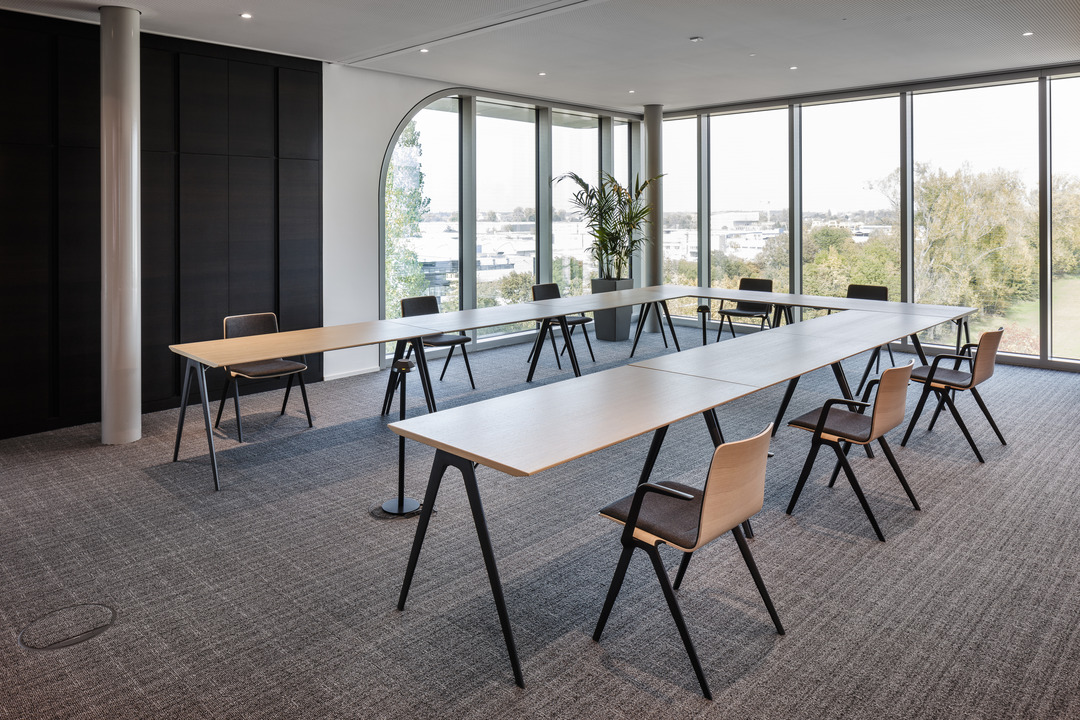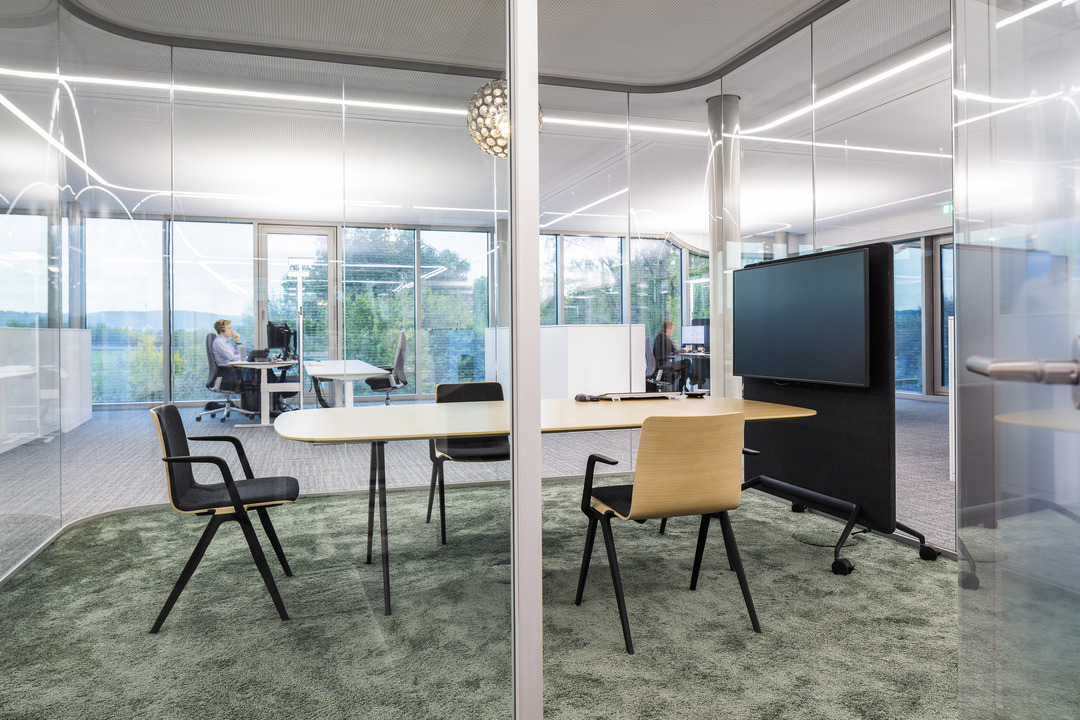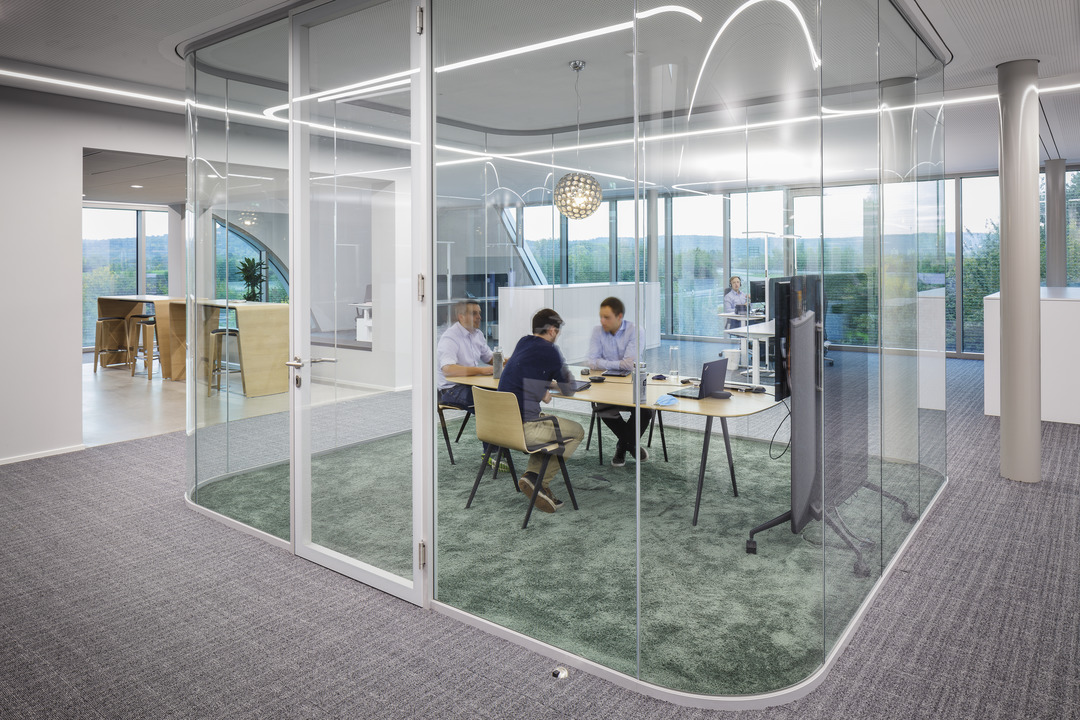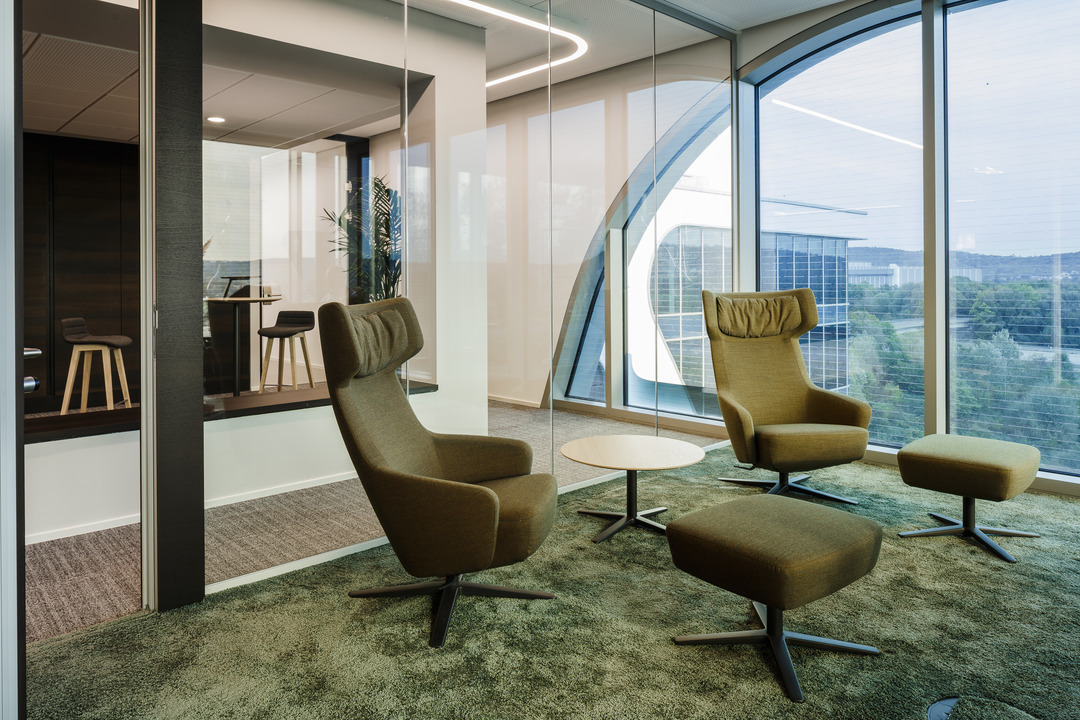 In direct collaboration with the senior management at FC-Gruppe, the selection of furniture and materials is harmonious from the lowest to the topmost floor, so that furniture can be distributed across the floors as required while preserving a coherent overall appearance.
Kontaktinformation
Brunner GmbH
Email:
info@brunner-group.com