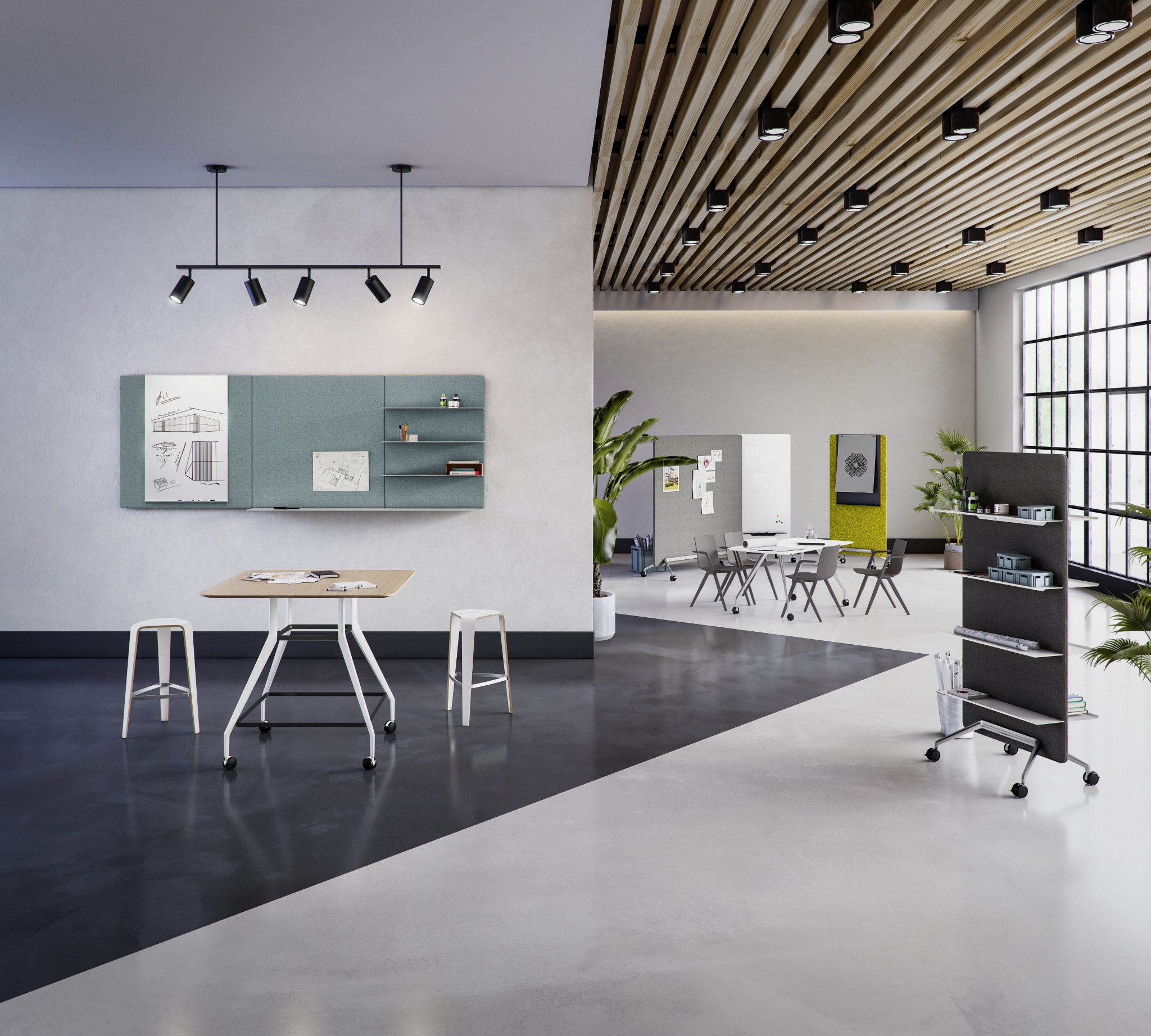 Annonce
team
Design: jehs+laub
room dividing system
A dream for ideas.
team is a mobile wall-dividing system and presentation board – all in one. It is an able assistant for various types of meetings and presentations because it can be skilfully brought into play at any time. You can deploy the textile walls as a strong team partner with a pinboard, flip chart or screen, depending on how they are equipped. And, of course, simply as a room divider – for creating private meeting situations or pop-up offices in open-plan scenarios. A true team player with an impressive presence – but doesn't mind playing a background role if called upon.


Textile partition walls with a myriad of optional tools.
A multitude of configuration options and applications: as a visual screen between two workplaces, to help create flexible, temporary workspaces and discussion rooms, or as a versatile addition to presentations
Set up at a 90° to partition off interior space
Mobile, space-saving, stackable
Wide variety of colours and materials available to help achieve your optimum interior design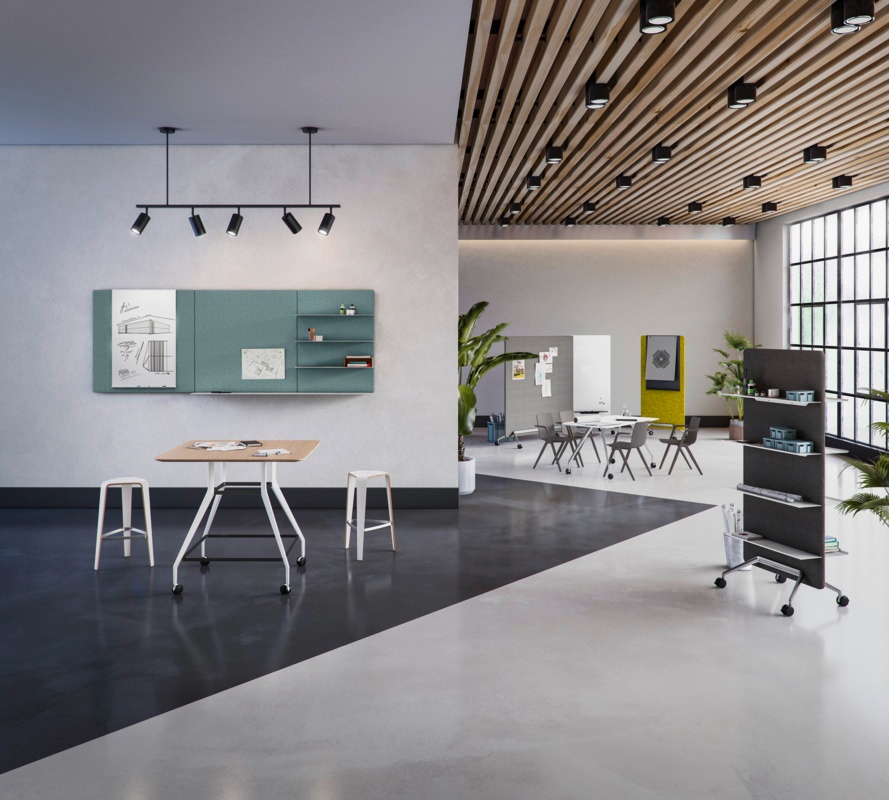 mobile tables
A true team player.
As a significant support for the casters partition system, the table is an indispensable team member. A range of sizes, casters on the table legs and an additional storage basket make it mobile and versatile in nature. Always ready for use in co-working spaces and project offices. Quite the strong team player.


Completely different.
Addition to mobile partition walls to complete project rooms or co-working spaces
Table on casters available in different heights for any application
Consistent design language thanks to frame shape
Various table sizes and shapes and different surface finishes available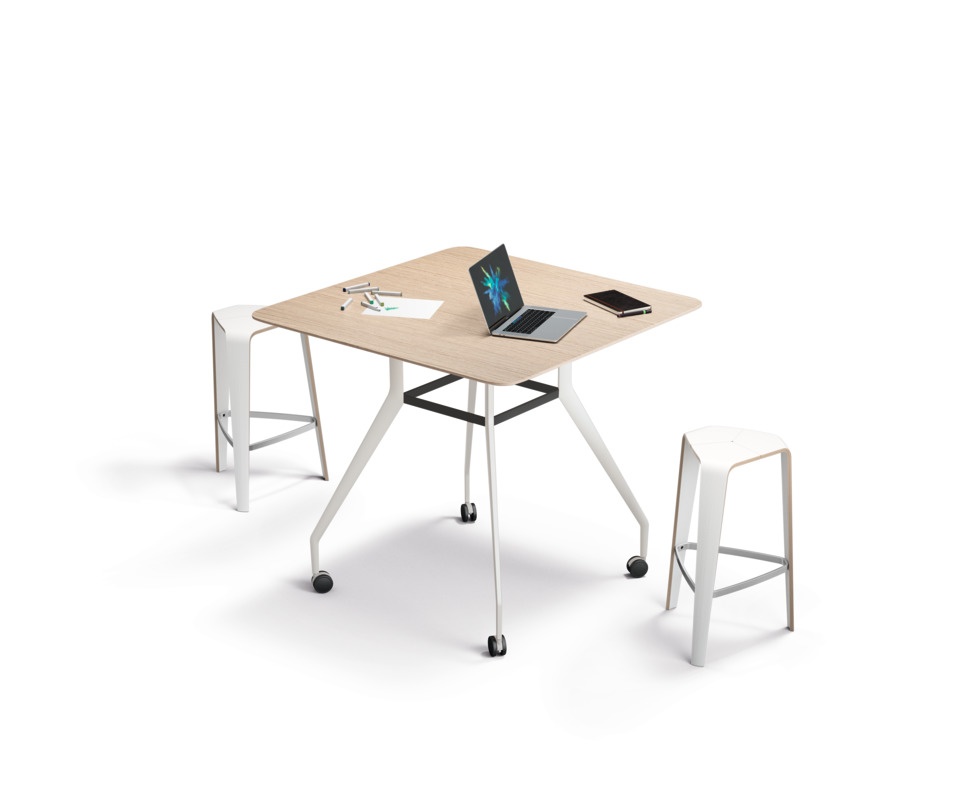 Kontaktinformation
Brunner GmbH
Email:
info@brunner-group.com